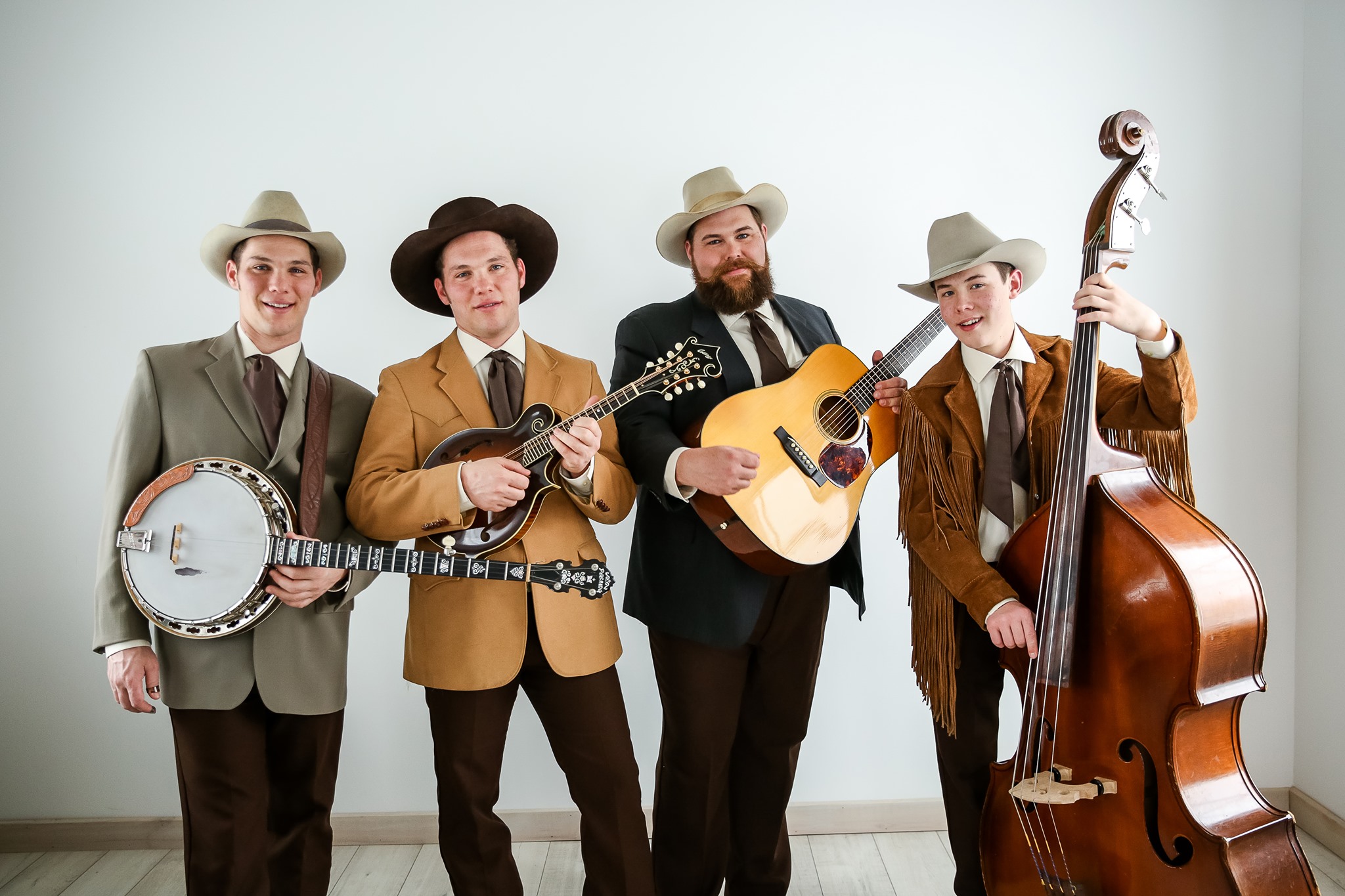 Waddington Brothers at the Great American Folk Show
From south western North Dakota, The Waddington Brothers have been performing together since 2004. They have performed with such notable artists as The Kruger Brothers, Ron Block and Bobby Hicks. The Waddington Brothers spent many years touring the United States and Canada with their family (nine of them in all) as the Waddington Family performing Gospel music.
Come enjoy their music at the Town Square Patio stage on July 17, 18, and 19th from 6-7pm!