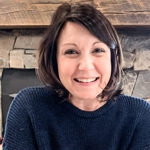 The Fullers at the Great American Folk Show
Krisha and Scott Fuller have been leading worship for over 20 years. In addition to being married and parents to 4 incredible kids and many foster babies that keep them young…or young at heart at least, Krisha is the worship leader at Missio Church in Bismarck and assists Scott with his home building and timber framing business.
Come and enjoy some music at the Town Square Patio stage from 6-7pm on July 20 – 22!