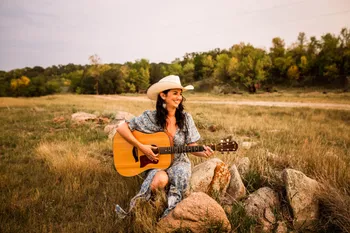 Jessie Veeder at the Great American Folk Show
We invite you to gather up your kiddos (or come on your own!) and join us on the NDCHF patio this Friday at 1:00pm as we welcome Author/Singer/Songwriter Jessie Veeder to the NDCHF Center of Western Heritage & Cultures!  
Jessie will be signing copies of her new book, "Prairie Princess", and will engage children in a fun, educational activity.  She'll also share a few of her song selections.
Admission to the event is free.  Just enter through the patio gate, on the west end of the NDCHF building.