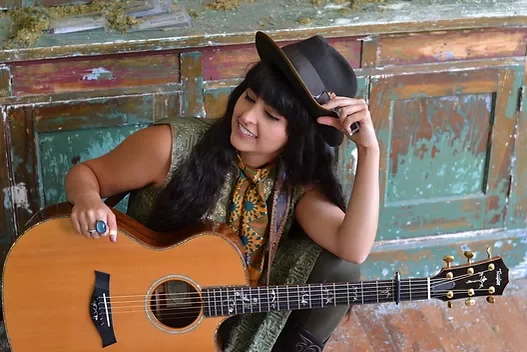 Nina Ricci at the Great American Folk Show
Nina Ricci, one of the new guard of the American folk revival, heralds songs of the 1960s folk movement and writes a new chapter with her own songwriter's voice. Nina's artfully crafted songs stand for themselves as lovable woven narratives sung with a confident air and savvy lyricism. Her onstage mien is both endearing and charismatic and she is personable on and off stage.
Come and enjoy some music at the Town Square Patio stage August 7 through the 14th from 6-7pm!