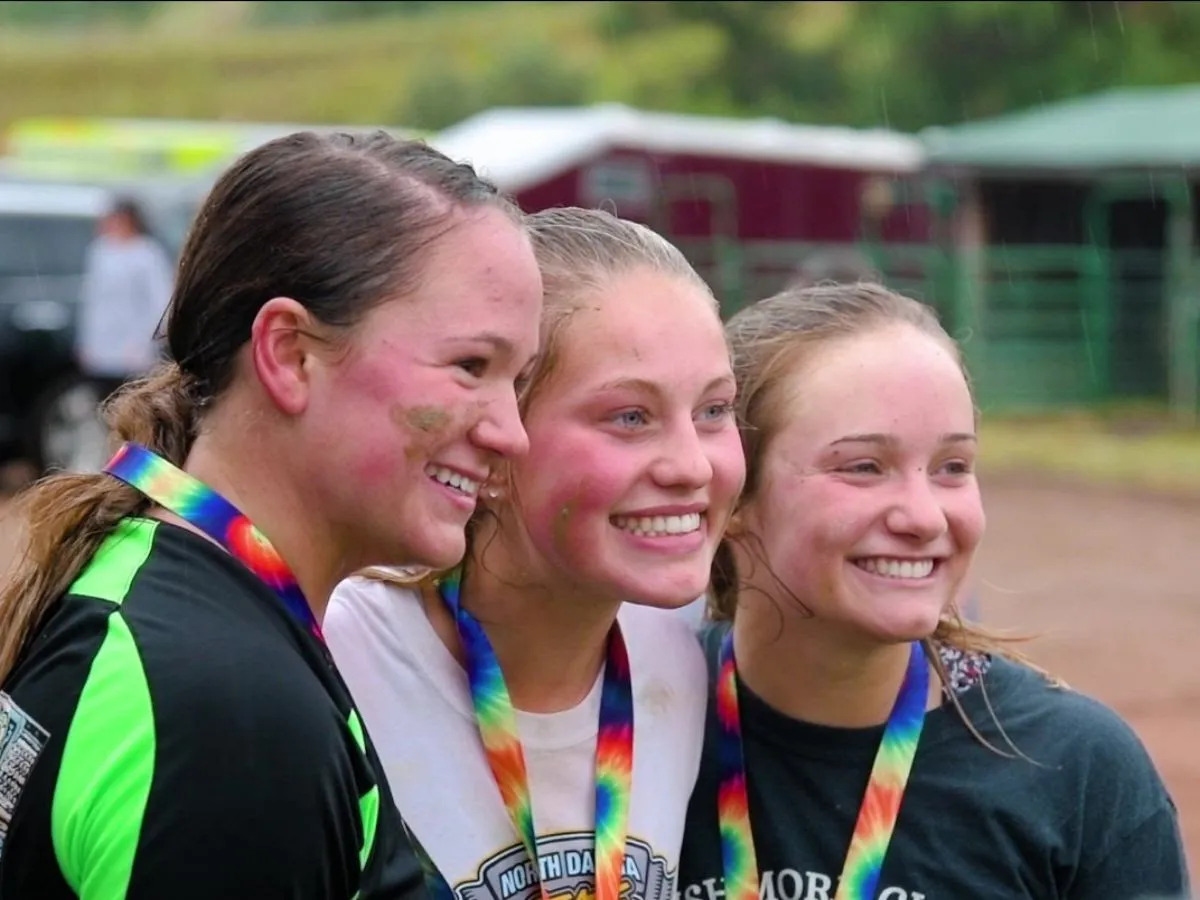 Muddy4ACause
5 mile Muddy Obstacle Course, 1/2 mile course, & Kids Course to support Brave the Shave, a charity that helps kids fighting cancer.
Muddy 4 A Cause is excited to announce our 3rd annual event that is sure to bring the community together for a weekend of fun for all ages!! This July 16th, enjoy the camaraderie and challenges, beautiful Medora, and of course THE MUD all while raising money to help families in ND battling childhood cancer.
Proceeds will be donated to Brave the Shave, a local charity dedicated to supporting ND families who have children fighting cancer and funding critical pediatric cancer research.
Competitive and non-competitive decisions, pull-up, and burpee challenges, our ever-growing KIDS COURSE. There's something for everyone!
5 miles of muddy river bottoms and beautiful badlands with 17 amazing obstacles along the way! Heats start at 8:00 am with the last group hitting the mud at noon. The Kids Course stays open with challenging heats as they develop. Burpee and pull-up contests keep the energy alive all morning! Enjoy the food and music as you await the 11:00 awards ceremony. Get muddy and help a cause at the 2022 MUDDY 4 A CAUSE!
Register to race at bravetheshave.net.
About Brave the Shave
Brave the Shave is the region's largest fundraiser on a mission to fight childhood cancer through family support and research.
At Brave the Shave's first annual event in 2008, the goal was to raise $10,000 and shave five willing heads. Area organizations, schools, citizens, and kids not only accepted that challenge and accomplished that mission, they blew it away and have continued to set the bar higher for each year's campaign. Since then, nearly 2,200 volunteers have shaved their heads and raised more than $3 million for kids with cancer.