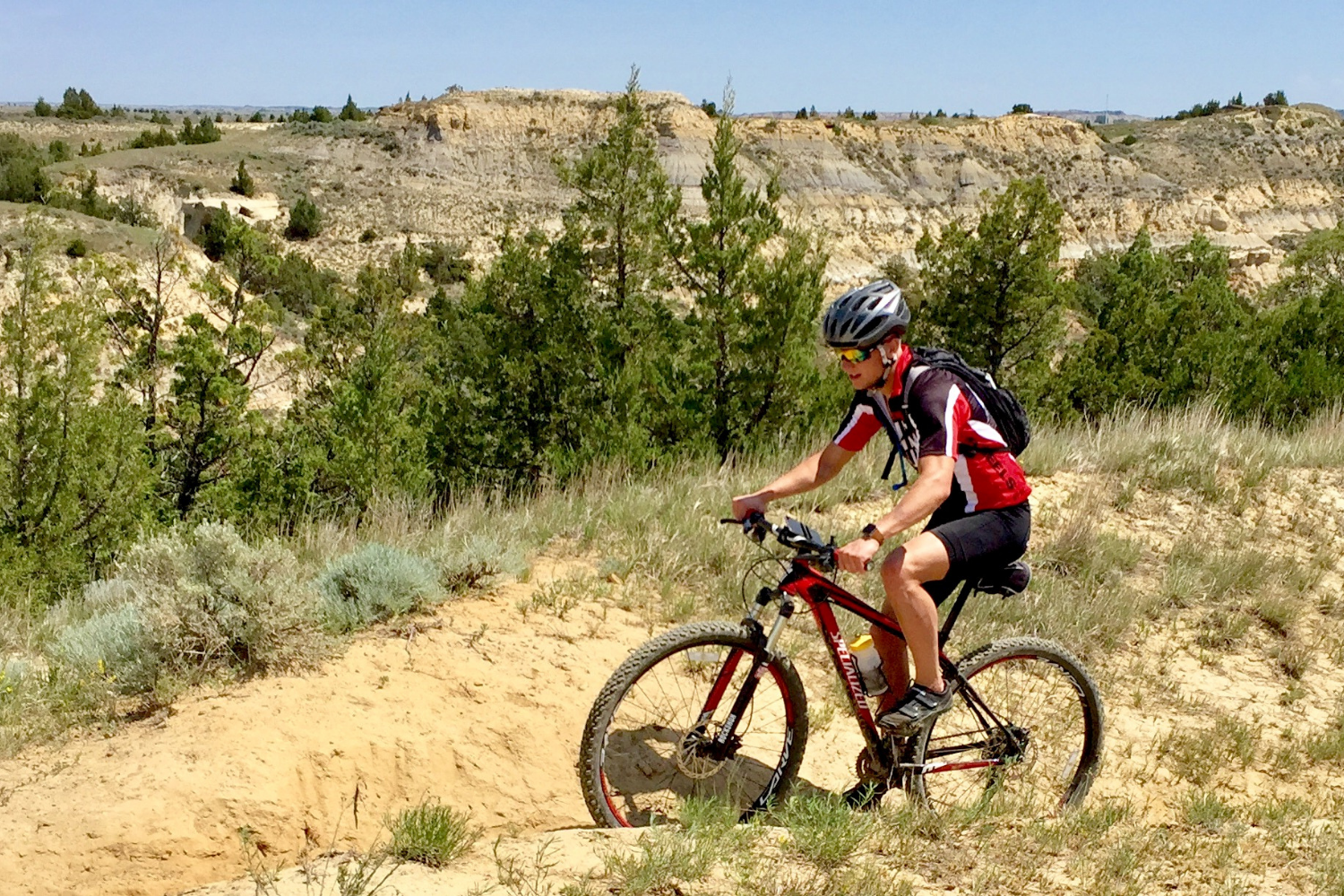 Maah Daah Hey 100 Mountain Bike Race
The Maah Daah Hey series of races take you across one of the most majestic singletrack trails in the world.
With race distances spanning 100, 75, 50, 25, or 13 miles of singletrack there's a distance of rugged Badlands race trail for every age.
Maah Daah Hey 106 and 75
The crown jewel of this race is the Maah Daah Hey 100. This race is only for the most experienced and disciplined riders in the world. It will push competitive riders to their limits – while giving them an experience they will remember for the rest of their lives. Of course, the 75-mile race can test experienced riders, too, but the ride is amazing.
If you're already sold…
Maah Daah Hey 50, 25, and 13
Now if 100 (or 75 for that matter) miles of mountain biking sounds a little too extreme for your blood – you can sign up for either the 50, 25, or 13 mile Maah Daah Hey races.
These two races are fun yet still challenging for avid mountain bikers, who maybe only have a couple of other races under their belt, but who want to experience the Maah Daah Hey in prime conditions on race day.
No matter which distance you choose, it'll be an experience you'll never forget.
Hotel Reservations
After a long day on the Maah Daah Hey Trail, you'll want a place to rest those weary bones and recharge.