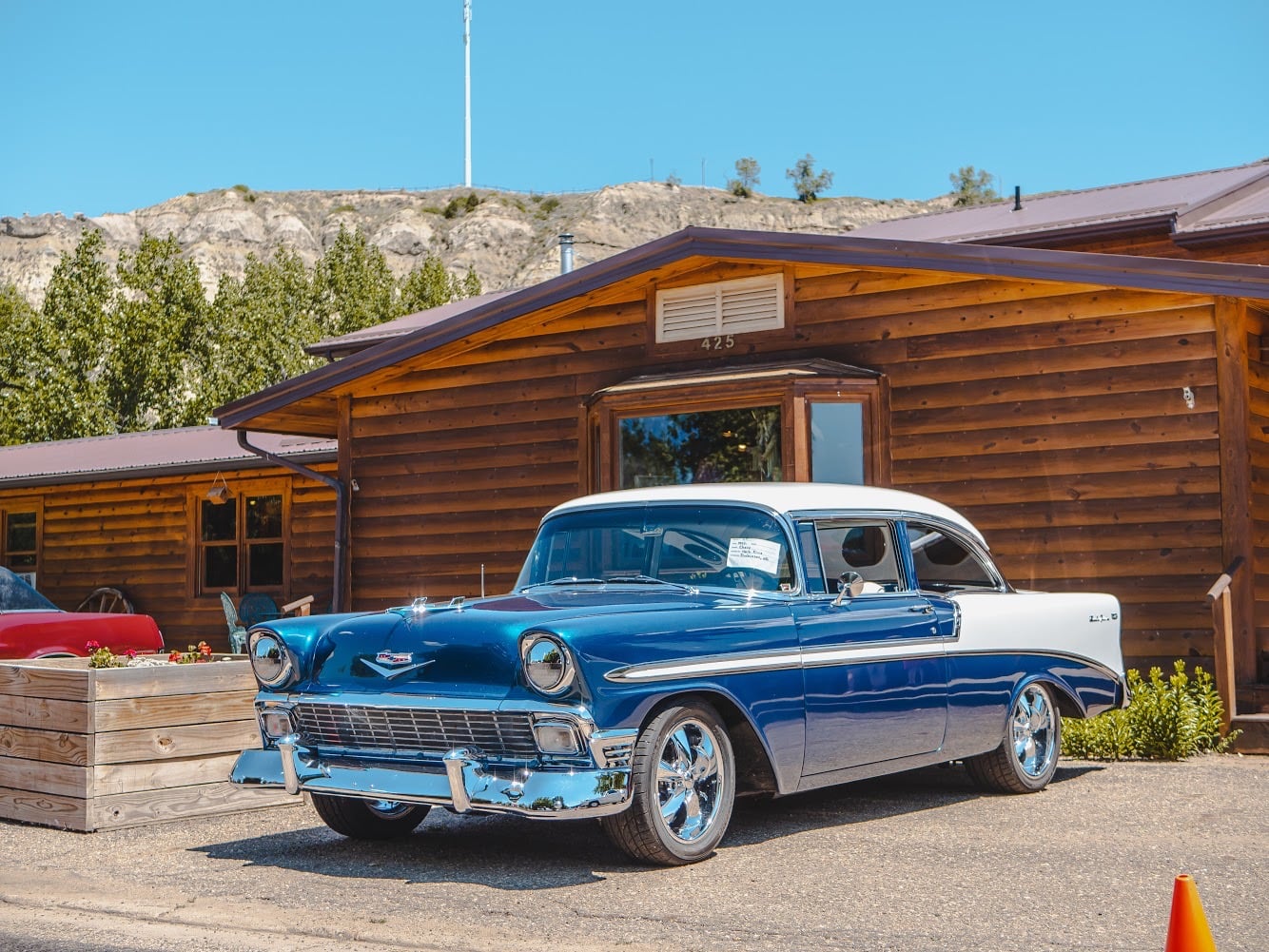 Badlands Classic Car Show 2022
The Badlands Classic Car Show is back in Medora, North Dakota! With the gorgeous backdrop of the Badlands and the Historic De Mores Packing Plant Ruins, Chimney Park is the perfect place to put your car on display for everyone that visits Medora.
EVENT DETAILS: 8:30am MT Check-in | Show Starts @ 10:00am MT
– People's Choice
– 1st Place Trophy for Best in Show
– 9 Remaining Winners Awarded
– Zero Entry Fee
– Cars will be parked at Chimney Park
– Check-in & Voting: Chimney Park Picnic Area Pacific Ave, Medora, ND 58645
– All Years, Makes & Models Welcome
Registration Fee: FREE TO ENTER
How to Register: Call (701) 595-0883
More information coming soon.