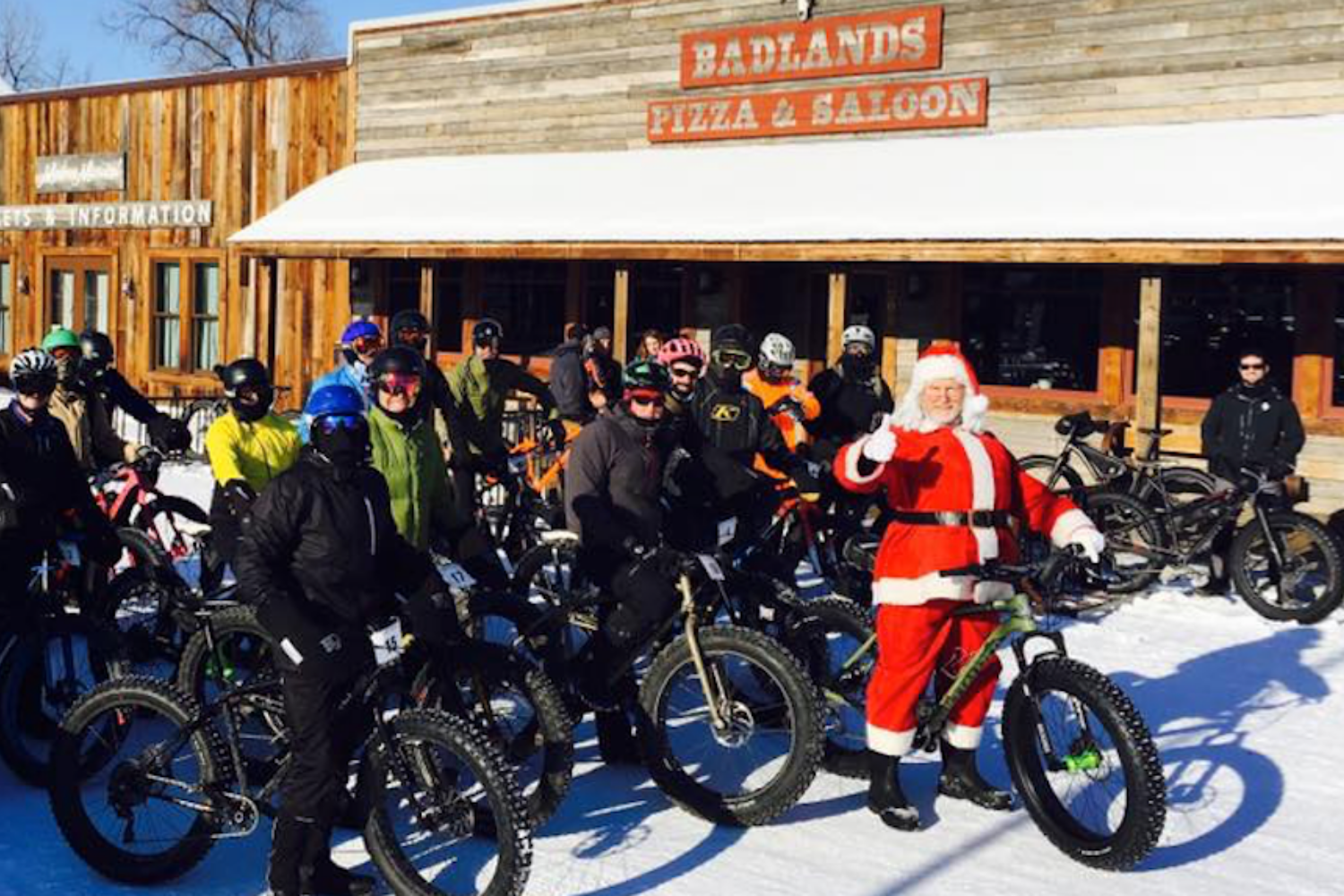 Bold St. Nick's Fatbike & Snowshoe Race
Be bold and brave the cold at the Winter Fatbike and Snowshoe race!
Brought to you by our friends at ExperienceLand and the Maah Daah Hey 100.
Whether you're on Bold St. Nick's naughty list or nice list, you will experience the world-famous Maah Daah Hey like few racers ever have – frozen!
Some years due to trail conditions not having snow, Fat Tires and Snowshoes are not required.
Fatbike Race
Fatbike racers on the NICE LIST will enjoy the fun and challenging loop course for 1 hour. Those on the NAUGHTY LIST will be "punished" for a grueling 4 hours. Riders who want to work together as a group can sign up for the REINDEER TEAM OPTION: teams of 2-4 will send out one rider on course, at a time, while the others stay warm and cozy by the outside fire pit. Solo racers and team racers alike will attempt to complete as many laps around the approximately 4-mile racecourse as possible before time runs out.
Gingerbread Man Snowshoe Race
Run, run as fast as you can… This unique event will take place in the morning, on the same racecourse as the afternoon fatbike race. Racers are REQUIRED to wear snowshoes throughout the entirety of the 2-mile section of the Maah Daah Hey Trail unless the race director deems conditions are not conducive to do so. Racers may choose to wear or carry his/her snowshoes on the remaining sections of the approximately 4-mile racecourse.
Hotel Reservations
Stay steps from the course start at the Historic Rough Riders Hotel.